UK lecturers' strike over pensions disrupts students
Submitted by
alex
on March 24, 2011 - 5:30pm
Categories:
United Kingdom
Europe
The World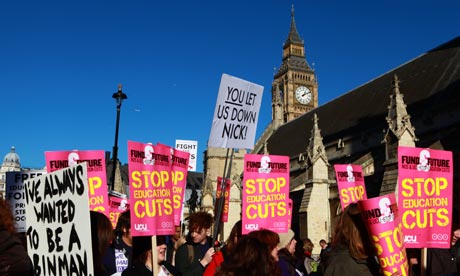 Students at universities and colleges across the UK are facing disruption to their studies as lecturers strike over pay and changes to their pensions.
The UK-wide action involves members of the University and College Union in up to 500 FE colleges, older universities and former polytechnic universities. It follows earlier pension protests by dons at older universities in England, Scotland, Wales and Northern Ireland. The Universities and Colleges Employers Association said it was disappointed. The UCU says the protest is the first UK-wide strike action in universities for five years and the first in further education colleges since 2008. http://www.bbc.co.uk/news/education-12830435
Related Stories
The results of the Greek elections were largely anticipated in terms of vote distribution across...
2 years 51 weeks ago
Results for the EP elections suggest an overall sceptical but pro-European, Greek public attitude....
3 years 29 weeks ago